What is the Weather in Chengdu? Our Guide to Chengdu Weather
Weather in Chengdu
Weather (天气 tiān qì), always such a talked about topic no matter what the situation!
So what is Chengdu weather really like? Is it always hot, does it ever rain, can I expect a white Christmas there?
Time to answer those all important weather based questions!
We'll even talk you through the varying seasons, typical rainfall for Chengdu and the best time to visit the city- and pandas!
Chengdu (成都) is the capital of Sichuan province and one of three most-populous cities in Western China.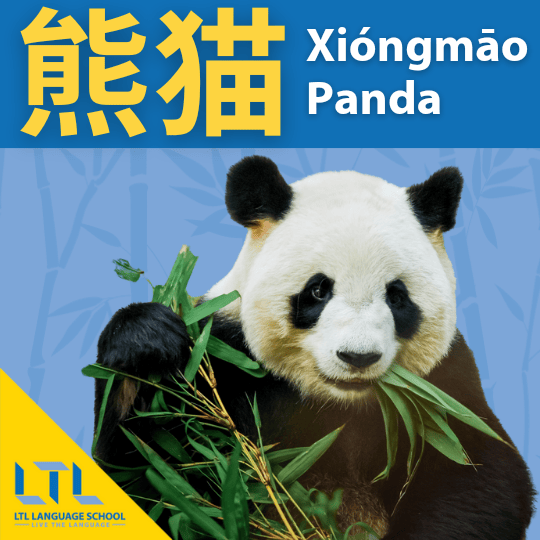 Located in central Sichuan, the plain that surrounds it is called the "Country of Heaven" and the "Land of Abundance".
Well, that can't be bad, right?
Chengdu is now one of the most important economic, cultural and commercial centres in China.
It is growing as a city and cultural and economic centre and is bound to become more and more important in China.
Chengdu is definitely one of the "to watch" cities in China and a hub of opporunity. Not to mention good food.
Also, pandas! Don't forget the pandas!
Weather in Chengdu – The Seasons
Chengdu has a monsoon-influenced subtropical climate, but what does that mean?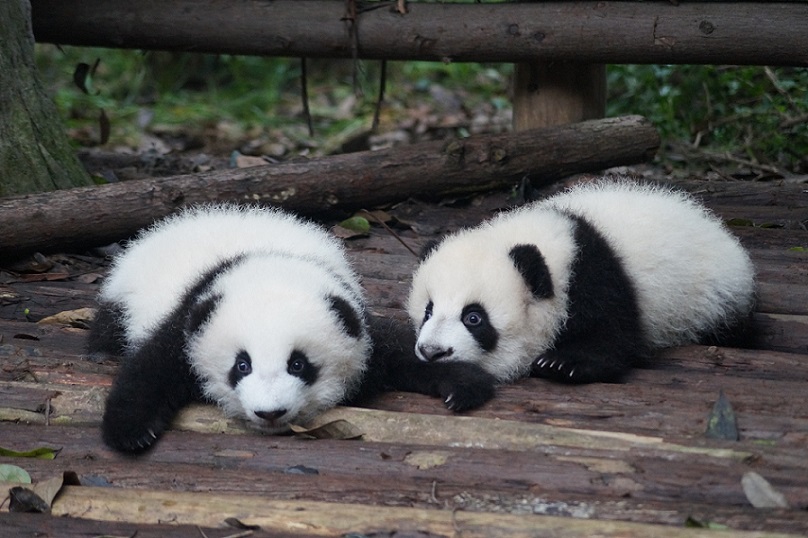 Well, that means that the city is largely warm and very humid throughout the year.
It has four distinct seasons:
Spring – short and warm
Summer – hot and looooong
Autumn/Fall – cool and rainy
Winter – cold and foggy
The seasons in Chengdu are therefore very defined. Some parts of China are like this and some are not.
For example, in Beijing, the weather almost has just two seasons. A very cold and long winter, and a very hot and long summer.
Spring and Autumn only last a few weeks at most, which boasts the most comfortable weather.
However, the weather in Chengdu is much more defined into four equal, and clear seasons.
Quick Season Lesson
It's always good to learn some vocabulary so here goes:
🌸 Spring (春天 chūntiān)
☀ Summer (夏天 xiàtiān)
🍁 Autumn/Fall (秋天 qiūtiān)
❄️ Winter (冬天 dōngtiān)
Weather in Chengdu – When is the Best Time to Visit Chengdu?
The best time to visit Chengdu is from March to June and from September to November.
Spring in Chengdu starts in March and ends in May and these are the periods when it is not too warm and not too cold. In a word – perfect.
Spring is also a good time to appreciate the flower blossom!
Also, if you visit Chengdu in spring, the bamboo garden in the Chengdu Panda Base is especially nice!
July and August are the hottest months in Chengdu, so it is better to avoid travel these months if possible.
Nonetheless, we recommend visiting Chengdu no matter what, so if this is the only time you can get time off work – don't hesitate, go to Chengdu!
September to November is also a nice time to visit Chengdu, some would say the best.
But, be careful. The weather can be tricky – warm sometimes, then followed by a few colder days. So don't forget to pack a couple of early winter clothes items, just in case.
Average temperature in winter is between 3 and 8 degress Celsius, with January being the coldest month. Average temperature in the summer is between 22 and 29 degrees Celsius.
Let's take a more pictorial look at temperatures to get an idea of when the best time to travel to Chengdu is.

Of course everyone has different preferences. If you are from some of the colder areas of the world you will consider Chengdu to be hot all year around, whereas if you are perhaps from somewhere that boasts year long heat, Chengdu might be just the norm for you.
Adjust the time of year of your visit accordingly, but this gives you a rough guide.
As you can see, the warmest month of the year is August, and the coolest is January.
Weather in Chengdu – Rainfall
What about that pesky rain? It's always out to get us!
Let's make sure we are fully prepared by checking out the annual rainfall in Chengdu.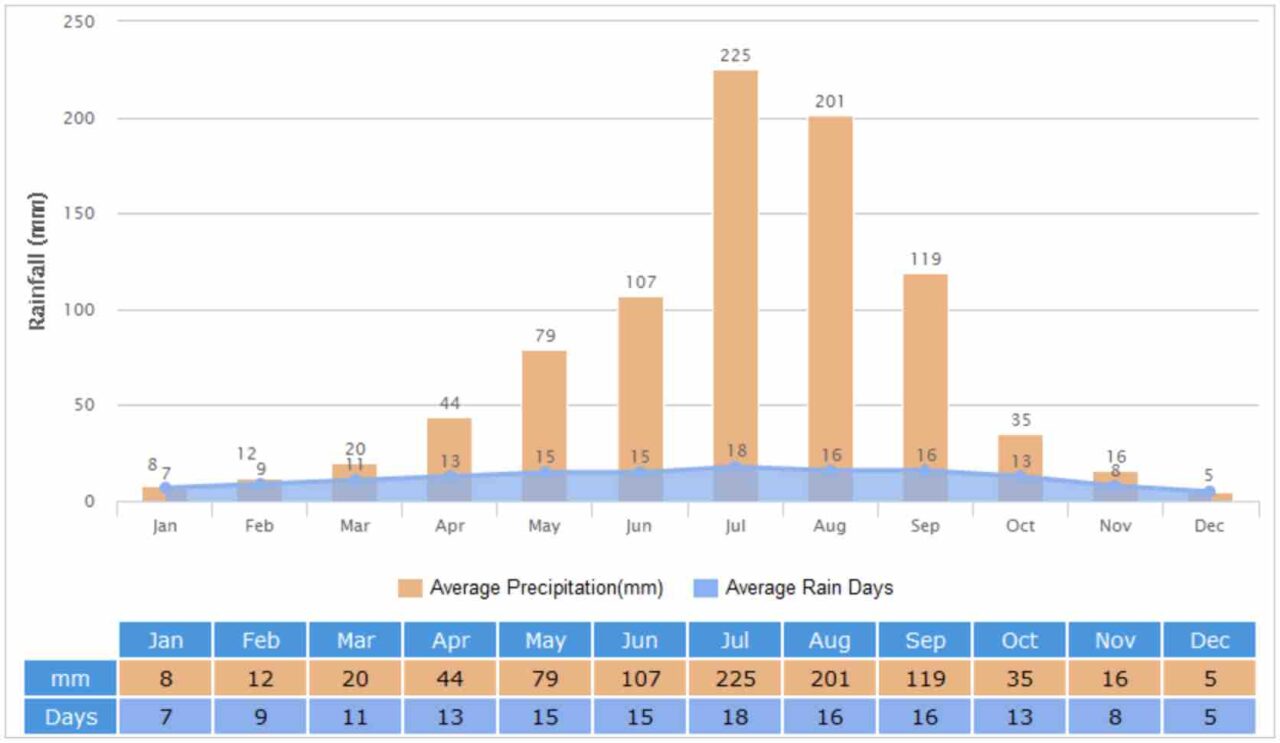 As you'll see Chengdu weather is hot and rainy in the summer months with about 18 days of rainfall in July, the most out of any month in the year, so pack accordingly!
December and January, despite being the coolest months also have the least amount of rainfall, averaging 6 days a month between them.
Weather in Chengdu – Does it Snow in Chengdu?
If you are dreaming of a white Christmas, or the chance to build a snowman in Chengdu, this probably isn't the place unfortunately.
If snow is what you are after, heading towards the north of China is probably more wise.
In fact, the further north you go, the more you guarantee yourself a chance of seeing some of the white stuff!
Weather in Chengdu – The Best Time to See Pandas in Chengdu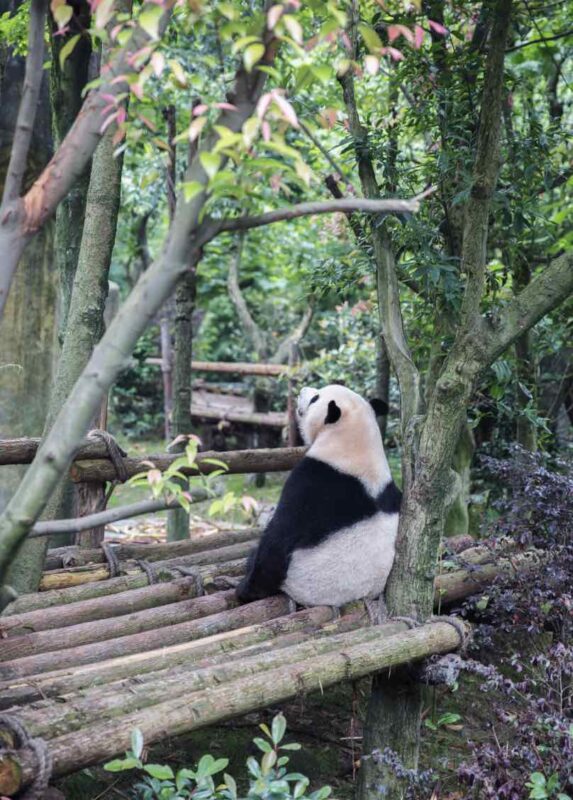 OK, so one of the most important reasons to visit Chengdu – apart from the amazing food and beautiful nature – are also pandas.
Chengdu boasts the Chengdu Research Base of Giant Panda Breeding Centre which covers an area of about 247 acres.
It is famous in both China and the world for its protection and breeding of these endangered animals.
In the Research Base they work on breeding giant and red pandas, which are endangered animals.
They also conduct scientific research and work on setting the pandas free into the wilderness.
But, although pandas are definitely a must-see, Chengdu is so much more and has a lot to offer!
Also the food, don't forget the food! We definitely recommend the local snacks and the spicy hotpot!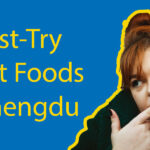 Chengdu Street Food – 5 Must-Try Street Foods in Chengdu
Street Food in Chengdu – Five Of The Best Chengdu Street Food – oh it's good! It's so, so good! Sichuan province is famous for its food, it is the home of the comforting hot pot, after all. Yes, it…
Weather in Chengdu – Tourism & Travel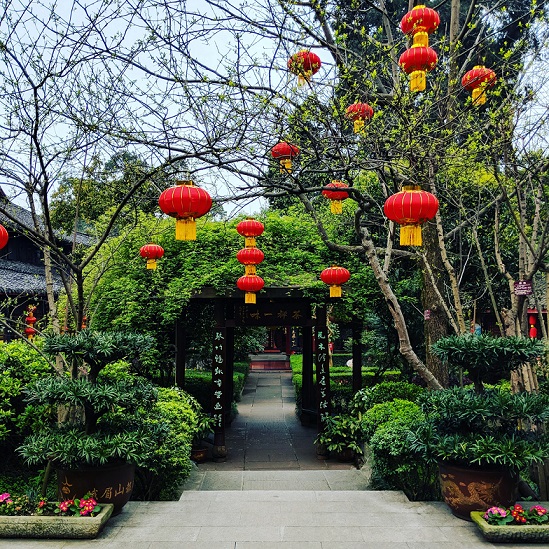 During the summer stay indoors, enjoy a up of tea in Chengdu tea houses or visit summer resorts, such as Mount Emei, Dujiang River, or Jinsha Ruins.
Spring is a good time to visit the Leshan Buddha, see the pandas and explore Chengdu streets, because the weather is pleasant.
Autumn/Fall is one of the best periods to visit Chengdu – the weather is nice, with a bit of rain. Explore Chengdu and everything it has to offer!
Winter is a good time to explore cultural sites, such as Wuhou Temple or Jinli Ancient Street. After having finished exploring cultural sites, warm yourself up with Chengdu hot pot!
What To Eat In Chengdu – 20 Of The Best Sichuanese Cuisines You Can't Miss
What To Eat In Chengdu – LTL's Top 20 Sichuanese Eats Are you in Chengdu right now? Then you'll be faced with one of the most famous cuisines in China. Sichuanese Cuisine! Things to do in Sichuan? Eat hotpot! Do…
Weather Vocab
We touched on some of the seasons earlier, but as we are talking about the weather, let's give you a few more useful words to drill home.
Hot 热 rè
Cold 冷 lěng
Rain 雨 yǔ
Snow 雪 xuě
Cloudy 多云 duō yún
Temperature 温度 wēn dù
Chengdu Weather – FAQ's
When is the best time to visit Chengdu?

The best time to visit Chengdu is from March to June and from September to November
Does it snow in Chengdu?

If you're dreaming of a white Christmas or of building a snowman, this probably isn't the place for you. Snow is very rare in Chengdu.
Does it rain a lot in Chengdu?

Rain is frequent in Chengdu. In the summer months especially, when you can expect 15 of days per month.

In the winter you can expect less rain, at around 6 days per month.
How do you say weather in Chinese?

In Chinese, weather is 天气 tiān qì.