Chengdu Street Food – 5 Must-Try Street Foods in Chengdu
Street Food in Chengdu – Five Of The Best
Chengdu Street Food – oh it's good! It's so, so good!
Sichuan province is famous for its food, it is the home of the comforting hot pot, after all.
Yes, it can be spicy. Yes, it should be spicy.
But Sichuan and its capital, the city of Chengdu (known also for its cool music scene) has so much more to offer.
Let's see which are some of the most famous street food snacks in Chengdu. Seriously, if you haven't been there, you have to go. It is one of my favourite cities in China! And it has so much to offer.
Also just a disclaimer: You might be worrying about MSG. We've all heard conflicting information about the tasty ingredient but check out our blog dispelling MSG myths here.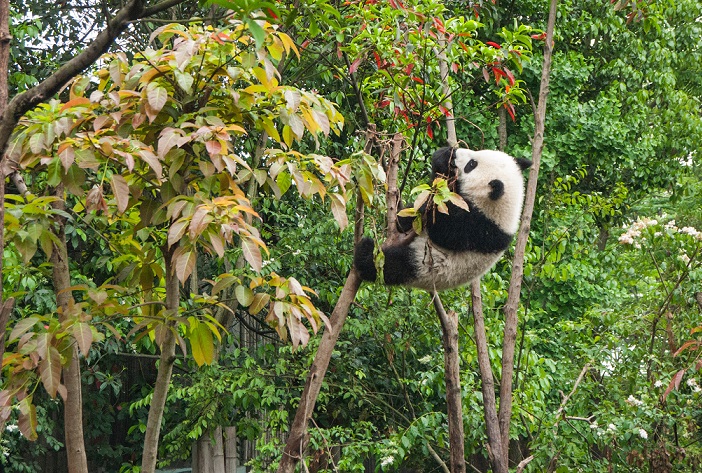 1. Deep-Fried Meat Pie (锅魁)
There are many types of meat pies (guō kuí) which are popular all over China.
But how is the deep-fried meat pie made?
Well, the dough is made from wheat flour, flattened into a shape of a small pizza. The dough is then rolled into smaller pieces, stuffed with its tasty meat filling and then sauteed until both side of the pie become golden brown.
We suggest you try making them at home or, even better, come to Chengdu and try them out there!
It's street food in Chengdu at it's finest! Do not miss this one!
What To Eat In Chengdu – 20 Of The Best Sichuanese Cuisines You Can't Miss
What To Eat In Chengdu – LTL's Top 20 Sichuanese Eats Are you in Chengdu right now? Then you'll be faced with one of the most famous cuisines in China. Sichuanese Cuisine! Things to do in Sichuan? Eat hotpot! Do…
2. Skewers (串串)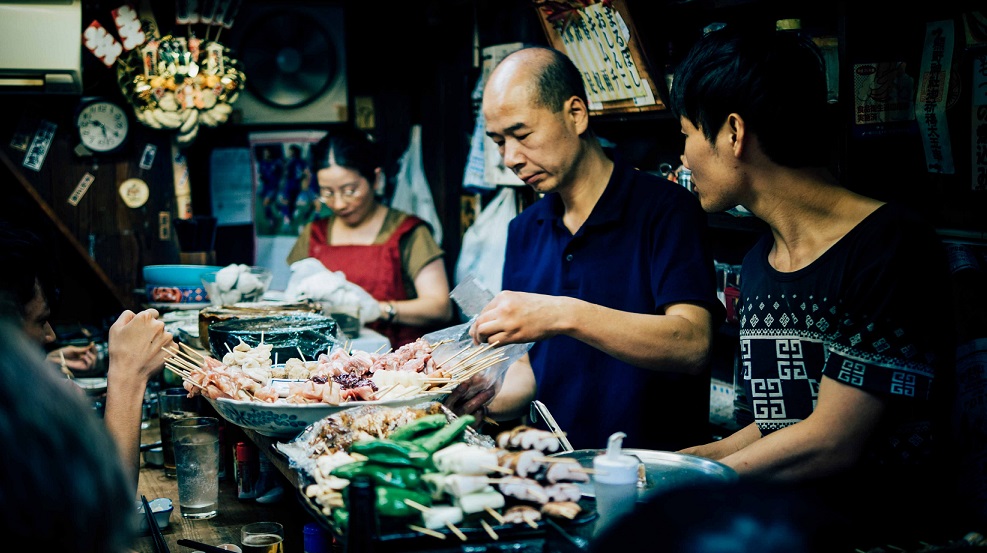 Yes, yes, we know. You can find skewers, or chuanr as it called in Chinese – just about anywhere.
The chances are – if you can put it on a stick, the Chinese have.
Tofu, corn, squid, bread, lotus root – you name it, they've chuan'r-ed it!
And can you blame them?
But Chengdu has a slightly different way of preparing skewers, apart from merely roasting it. Actually, Chengdu has its own version of the Chongqing hotpot, which is basically a stew or a soup you cook your own meat and veggies in.
In Chengdu you can find chuanchuan restaurants just about anywhere.
First, you choose your assortment of raw skewers, be it meat, fish, or veggies.
You then give your tray to the waitress who boils the skewers in spicy hotpot broth. You can also choose you dipping sauce while you wait and voilà!
Your Chengdu-style skewers are ready!
3. Sticky Rice Balls (糖油果子)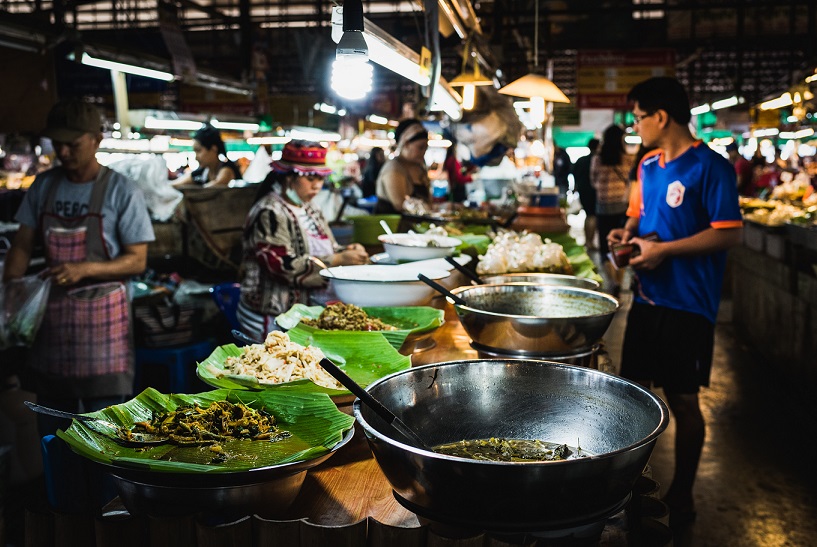 This sticky rice treat is also a street food in Chengdu staple and they eat it often.
It can also serve as a refreshment after all that spicy Sichuan food.
The recipe is pretty simple – they are made from glutinous rice flour rolled into balls, which are then deep-fried in oil and finally topped with sesame seeds.
4. Noodle Jelly in Red Oil (凉粉)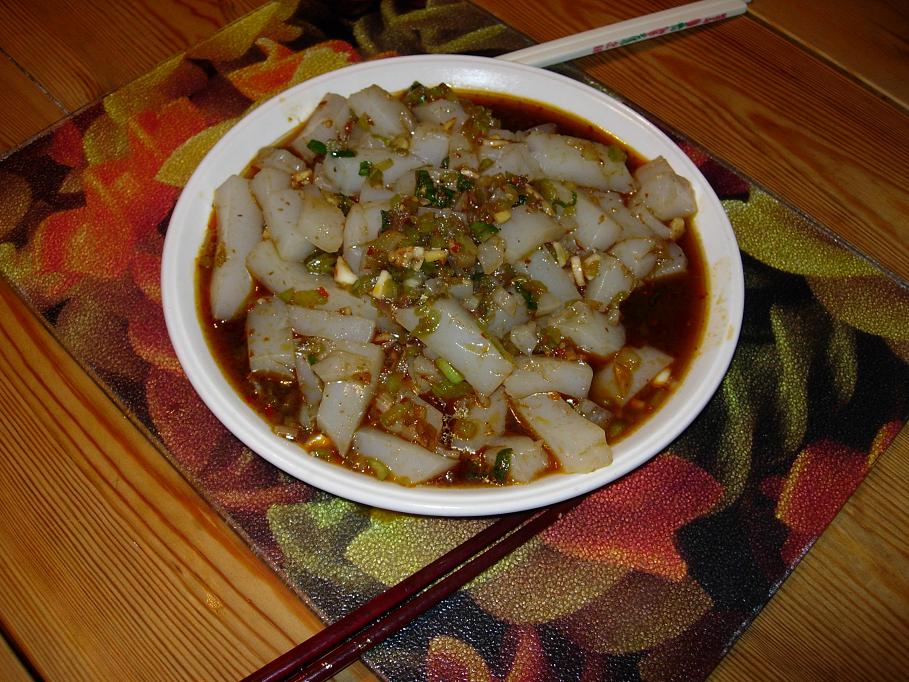 These translucent noodles made from mung bean or sweet potato starch can be found all over Sichuan.
Liangfen (凉粉) noodles are also called "heart-breaking" jelly noodles.
Some say they will make you cry, others that it can mend a broken heart. Or maybe the fact that the noodles are drenched in a sauce of chilli oil, Sichuan peppercorns, sugar, vinegar and garlic is what makes you cry?
Nonetheless, it gives a whole new meaning to the phrase "comfort food", don't you think?
These famous street noodles are topped with heaps of cilantro and until you reach Chengdu, you can try and make them yourself.
5. Ice Jelly (冰粉)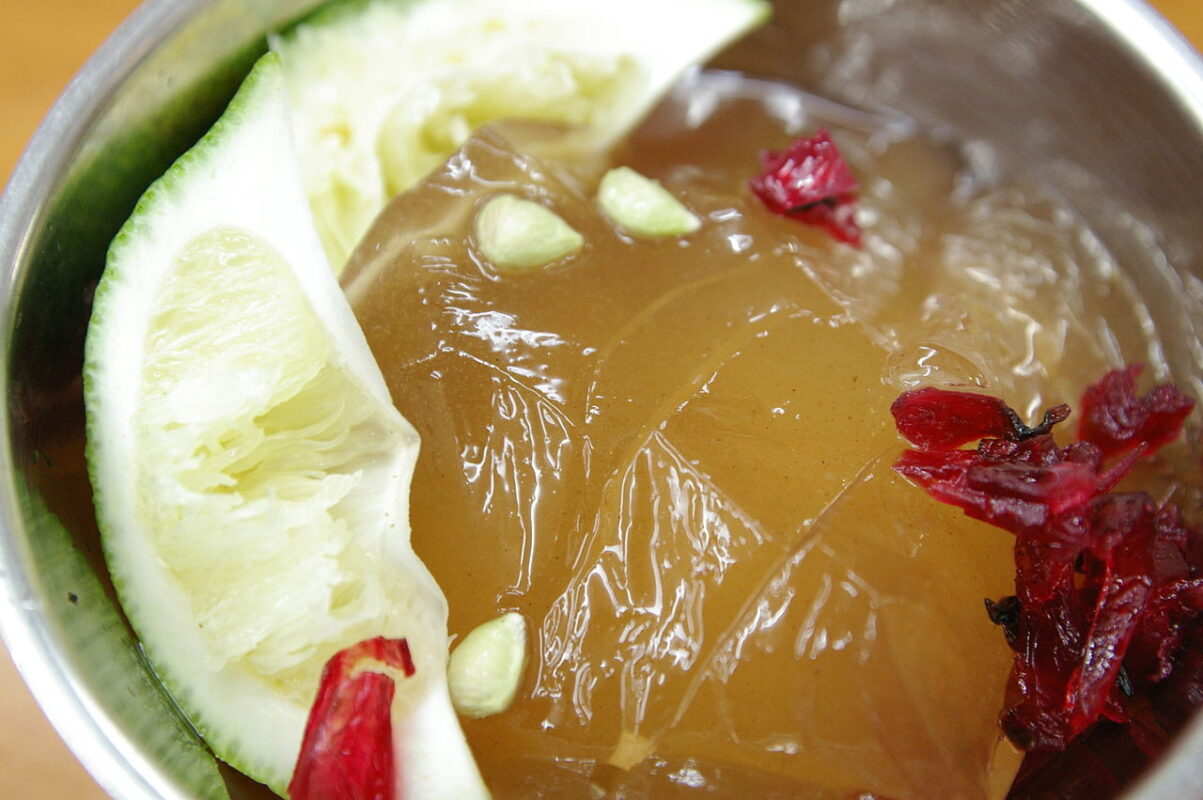 Ice jelly is just the kind of desert you need once you've eaten all the spicy Chengdu street food to your broken heart! Trust us on that one!
Ice jelly is a cold sweet jelly topped with fruits and nuts.
Common toppings include watermelon, pineapple, and dragonfruit.
Wikipedia states that it is
"made in such a way that aiyu seeds are placed in a cotton cloth bag, and the bag and its contents are submerged in cold water and rubbed.

A slimy gel will be extracted from the bag of aiyu seeds as it is squeezed and massaged. This is known as "washing aiyu" in Chinese (洗愛玉)."

Learn something new every day, right?!
And there you have it.
We hope we inspired you to visit Chengdu and try out some of its awesome street food, because food is a great way of experiencing a culture and there's no better place to do it than Chengdu!
Don't forget though that this isn't an exhaustive list and if we've fuelled your interest, why not check out our blog about the famous spicy rabbit heads?
Scared to hit the Chengdu street food scene with a lack of Chinese? Never fear! Why not start off by learning some of the veggies here on our YouTube channel, which is PACKED with useful stuff!
Chengdu Street Food FAQ's
Can I eat street food in Chengdu?
Yes street food in Chengdu is very common and also a very cheap, and delicious way to eat.
What are some famous street food snacks in Chengdu?
Local favourites include sticky rice balls, meat pies, iced jelly and skewers.
Is street food a common sight in Chengdu?
Yes, there are many areas where you will stumble across all different kinds of street food in Chengdu.
What is Chengdu's most famous food?
Chengdu is famed for spicy food, with Sichuan Hotpot being one of the most famous!
Want more from LTL?
If you wish to hear more from LTL Mandarin School why not join our mailing list. We give plenty of handy information on learning Chinese, useful apps to learn the language and everything going on at our LTL schools! Sign up below and become part of our ever growing community!